Project management Moluccan Barracks project, Netherlands Open-air Museum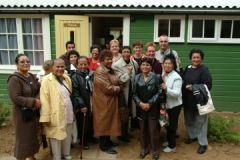 Client: Stichting Het Nederlands Openluchtmuseum
Period: 2002-2004
Details:  Project management of the Moluccan Barracks project in the Netherlands Open-air Museum.
Result:   Project development, fund-raising (EUR 1,000,000), project management and project realisation.
State of affairs: The Moluccan Barracks was officially opened on 3 October 2003 by State Secretary Medy van der Laan together with the Moluccan football player Denny Landzaat. The opening festival on 3 October 2006 was attended by approximately 3,000 Moluccan-Dutch citizens.
Project management Museum Het Valkhof Nijmegen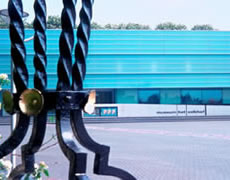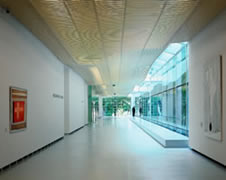 Client: Stichting Museum Het Valkhof Nijmegen
Period: 1995-1999
Details:  – Steering and safeguarding of the entire project in terms of quality, time and money (project budget EUR 14 million); – Delegated client for the new construction and interior furnishing of the museum; – Guidance of the merger and privatisation process; – Structuring and introduction of a new museum organisation.
Result:   The completion of an entirely new museum building with a new museum organisation (May 1999). Museum Het Valkhof was officially opened by HM Queen Beatrix on 14 September 1999.
In collaboration with: Royal Haskoning, Nijmegen
State of affairs: During the first five years, Museum Het Valkhof enjoyed a total of 500,000 visitors. This is 20% more than was estimated at the time of the new museum's opening.